This year, from 27 to 30 April, the 15th International Conference on Advanced Technologies & Treatments for Diabetes was held in Barcelona, Spain. Our founder and CEO Kevin had the opportunity to present the results of a study he conducted in cooperation with Prof. Dr. Jan Wirsam at HTW Berlin earlier this year. The poster was available in the exhibition hall as well as via the online platform of the conference.
Can peer support and crowd intelligence influence the estimation of carbs?
Using our app meala and an additional online survey, 51 participants were presented with selected pictures of meals and were then asked for an estimation of carbohydrates. Afterwards, they were confronted with the average result of all participants to detect whether they would consider a behavioral change based on crowd intelligence by their peers. The estimations were then compared with the actual value to calculate the degree of deviation.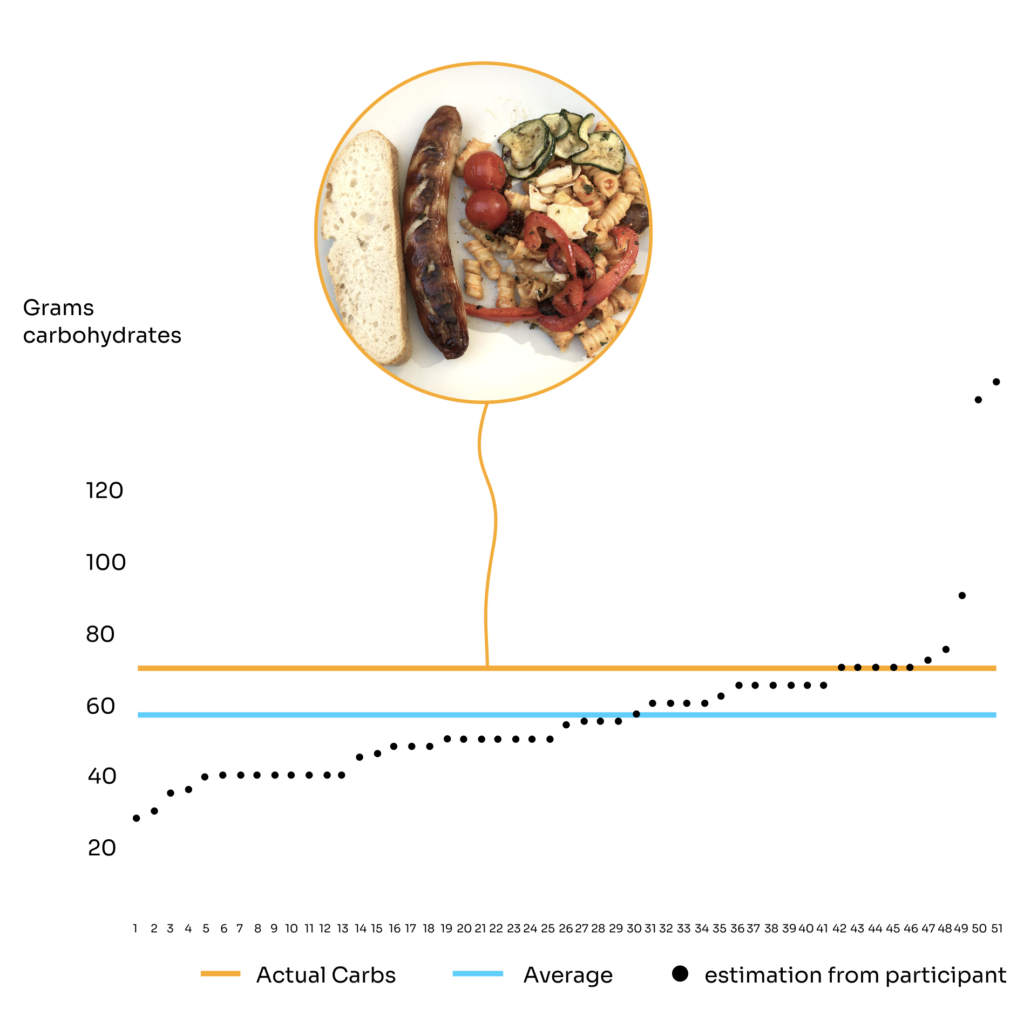 Within the dataset, we discovered that most participants underestimated the carb count for the meals (by 18.1 % on average). In fact, only five participants were able to estimate the correct amount of carbohydrates while three participants overestimated the carb count. 56.86 % of participants stated they find it useful to know carb estimations made by other people with Diabetes and 54.9 % actually tended to adjust their estimate based on the average estimation from their peer group.
Yes, they can!
Our study shows that peer support and the use of crowd intelligence can indeed be aiding factors in estimating the correct amount of carbs. Although this study was qualitative in nature and our sample was rather small, it is an important insight into how meala can potentially help people with Diabetes in their daily lives and improve their self-management.
You can view the full poster down below – in the meantime, we are working on planning and conducting further research on the impact of peer support and crowd intelligence using meala. You'll be able to read more about that on this blog soon – if you don't want to miss out, make sure to subscribe to our newsletter!